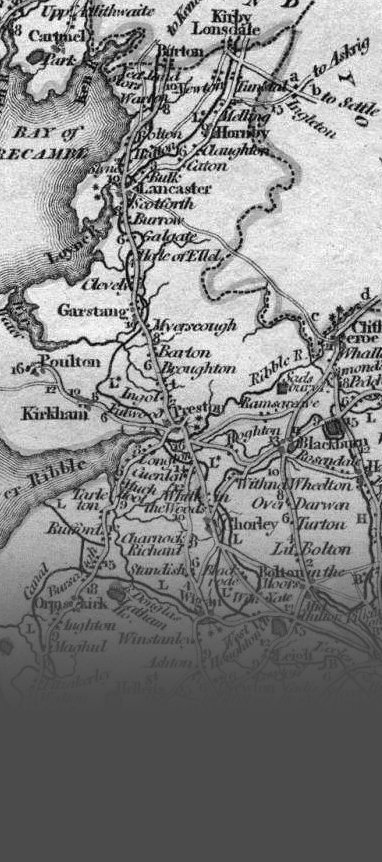 The Council of the Society meets twice a year to oversee its affairs. Its membership includes the President, Treasurer, Council Secretary, General Editor, Membership Secretary and ordinary members, whose interests represent the range of subjects on which the Society publishes. Council operates under a set of rules adopted by the members, which are available here.
Council's report for the calendar year 2018 is available here:
Council's reports for previous years can be found at the bottom of the page.
Vice Presidents
Council can appoint a small number of Vice-Presidents of the Society. Vice Presidents are not members of Council but are appointed in recognition of distinguished contributions to the work, or to the aims and objects, of the Society.
Current Vice Presidents are:
G. P. Higgins (2015)
C. B. Phillips (2018)
B. W. Quintrell (2018)
Members of Council

Dr Ian Atherton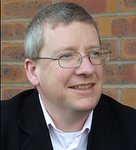 Ian Atherton is currently a senior lecturer in history at Keele University, with interests in early modern Britain and in the commemoration of war. He has published on aspects on the English civil war, including co-editing a volume of Sir William Brereton's letters relating to the end of the war in 1646. He also teaches local history at Keele.
Dr Dorothy Clayton – Council Secretary
Dorothy Clayton studied History at Liverpool University and Librarianship at University College London. She is Head of Scholarly Publications at Manchester University Library, and Editor of the Bulletin of the John Rylands University Library of Manchester. Her doctoral research studied the legal records of late medieval Cheshire, and a monograph based on her study was published by the Chetham Society (The Administration of the County Palatine of Chester, 1442-85). Dorothy is a Council member of several local history societies, including the Chetham Society, Lancashire and Cheshire Antiquarian Society and the Manchester University Medieval Society. She is a committee member of the Library and Information History Group of CILIP and acts as the Awards Manager of LIHG. In addition to local history, Dorothy is a member of the Greater Manchester Council of the Order of St John of Jerusalem. She hopes in due course to research the contribution made by members of the Order during the Second World War.
Dr Peter Cotgreave - Webmaster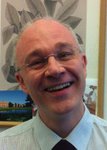 Peter Cotgreave was originally a scientist, working as a Lecturer in Zoology at the University of Oxford and a Conservation Biologist at London Zoo. He moved into scientific administration and is now the Chief Executive of the Microbiology Society. His family has lived in Cheshire since the twelfth century and he has published articles about them. Cotgreaves are recorded in a high proportion of the documents published by the Record Society.
Dr Alan Crosby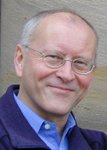 Alan Crosby is one of Britain's leading local historians, and since 2001 has been editor of The Local Historian. He has published extensively on many aspects of the history of North West England, and his 1991 Record Society volume, Benjamin Shaw's Family Records, has become a standard text in the field of 19th century working class autobiography.
John Davies-Colley
John Davies-Colley is a retired Chartered Accountant with a wide range of experience at both head office and operating divisional levels in a variety of industries in the UK and overseas. After qualifying and gaining initial industrial experience with GKN in Birmingham, he moved to Cape Town and worked in the oil and textile industries. Taking a year off to return overland to the UK, he settled in Chester to work for a lead manufacturing company, firstly as a finance manager and then in computer development. He managed the creation of new finance departments, installing new computer systems and recruiting and training staff before his rolls expanded to include quality control systems and finance management at sites in Bootle and Neuburg, Germany. On the death of his uncle, he took over the management of the family agricultural estate near Chester while continuing his professional career. Now retired, he still manages the family estate and enjoys classical music concerts and operas with his wife, fettling and driving/riding his 1933 Riley car and motorcycles and shooting.
Diana Dunn - Membership Secretary

Diana Dunn is Senior Lecturer in History at the University of Chester. She has a particular interest in the Wars of the Roses and the role of women in late medieval England especially queens. She has studied the contribution made by the nobility and gentry of the north-west in the Wars of the Roses. Her research interests are mainly in social and cultural history combining the use of sources such as wills and personal correspondence with visual evidence from church buildings, tombs and brasses.
Dr Martin Heale - President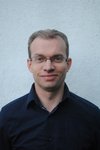 Martin Heale is a Reader in medieval history at the University of Liverpool, and President of the society. He has been a council member since 2004, and was general editor from 2012 to 2017. His research interests centre on the late medieval church and the English Reformation, and his publications include The Dependent Priories of Medieval English Monasteries (Boydell, 2004), Monasticism in Late Medieval England c.1300-1535 (Manchester University Press, 2009) and The Abbots and Priors of Late Medieval and Reformation England (OUP, 2016).
Jonathan Pepler, M.A., D.A.A. - Treasurer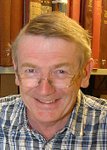 Jonathan Pepler has been a Council member from 1995, President 2003-2012. A history graduate of Trinity College, Cambridge, Jonathan has pursued a career in archives mainly in local authorities (Norfolk, Pembrokeshire and Cheshire) apart from a brief interlude in the NHS with Tower Hamlets Health Authority, and was latterly Cheshire County Archivist 1997-2012. He has also held various offices in national and local archival and historical organisations including Chair of the National Council on Archives, and membership of the Railway Heritage Committee and the Archbishop of Canterbury's Advisory Panel on Libraries and Archives. He has published a number of articles in local historical journals and has a particular interest in maps and cartography.
Dr Fiona Pogson – General Editor
Fiona Pogson studied History at the University of Liverpool and is currently a senior lecturer and subject leader at Liverpool Hope University. Her doctoral thesis focused on the political associations of Thomas Wentworth, earl of Strafford, and she has published articles in History, Historical Research and Northern History on this subject. She served as Hon. Treasurer of the Society from 2000 to 2017.
Stephen Roberts - Publicity Officer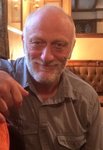 Stephen Roberts was born and grew up in Wirral, Cheshire, but now lives in the Lune Valley in North Lancashire, so he has a strong emotional link to the two counties. He was educated at the universities of York, Aberystwyth and London, and is currently working on a PhD about Wirral in the Great War, at Manchester Metropolitan University. He was a secondary school history teacher for over thirty years before taking early retirement in 2016. He has been almost a lifelong user of the Society's volumes, but joined only a few years ago. He enjoys studying primary sources from all periods and is passionate about making them available to a wider audience and to young people in particular.
Mr Jim Sutton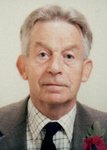 Jim Sutton is a retired Chartered Surveyor whose professional career was spent mainly in Lancashire, Cheshire and North Staffordshire. Following his retirement he studied for an M.A. degree in Local History Studies at Keele University following which he has acted as an Adult Education Local History tutor and for several years has been involved as a tutor at the Keele Latin and Palaeography Summer School.
Dr Daniel Szechi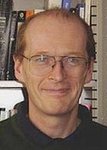 Daniel Szechi is a graduate of the University of Sheffield and St Antony's College, Oxford, and after eighteen years as a Professor at Auburn University in Alabama, was appointed Professor of Early Modern History at the University of Manchester in 2006. He is a Fellow of the Royal Society of Edinburgh and the Royal Historical Society. His books include: The Dangerous Trade. Spies, Spymasters and the Making of Europe (Dundee University Press, Dundee, 2010); 1715. The Great Jacobite Rebellion (Yale University Press, London 2006) and The Jacobites. Britain and Europe, 1688-1788 (Manchester University Press, Manchester, 1994).
Professor Tim Thornton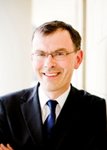 Tim Thornton wrote a dissertation, subsequently published as Cheshire and the Tudor State 1480-1560, under the supervision of Chris Haigh and is now professor of History and Pro Vice-Chancellor (Teaching and Learning) at the University of Huddersfield. Since his first book he has continued to work on aspects of Lancashire and Cheshire, ranging from the reign of Richard II to the impact of the 'Cheshire prophet' Nixon in the eighteenth century and beyond.
Council's report for 2017 is available here.

Council's report for 2016 is available here.
Council's report for 2015 is available here.
Council's report for 2014 is available here.

Council's Report for 2013 is available here.
Council's Report for 2012 is available here.
Council's Report for 2011 is available here.