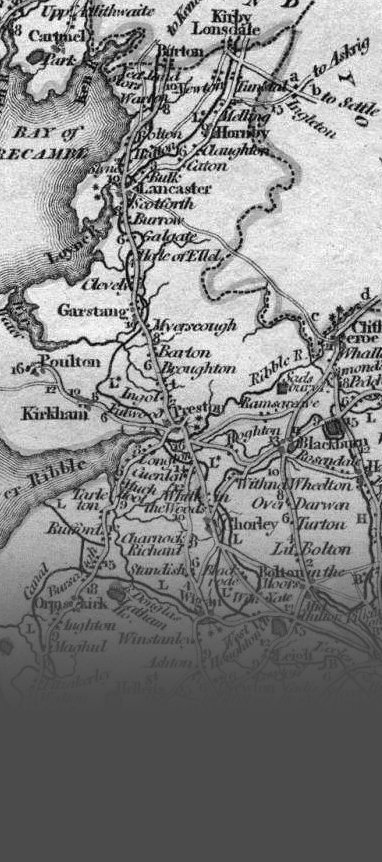 The Council of the Society meets twice a year to oversee its affairs. Its membership includes the President, Treasurer, Council Secretary, General Editor, Membership Secretary and ordinary members, whose interests represent the range of subjects on which the Society publishes. Council operates under a set of rules adopted by the members, which are available here.
Council's reports for previous years can be found at the bottom of the page.
Council's Risk Management policy
Council's Disclosure of Interest policy
Vice Presidents
Council can appoint a small number of Vice-Presidents of the Society. Vice Presidents are not members of Council but are appointed in recognition of distinguished contributions to the work, or to the aims and objects, of the Society.
Current Vice Presidents are:
G. P. Higgins (2015)
Members of Council

Dr Ian Atherton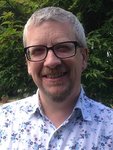 Ian Atherton is currently a senior lecturer in history at Keele University, with interests in early modern Britain and in the commemoration of war. He has published on aspects on the English civil war, including co-editing a volume of Sir William Brereton's letters relating to the end of the war in 1646. He also teaches local history at Keele.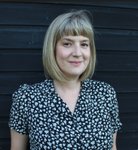 Dr Laura Balderstone
Laura Balderstone is a lecturer in Modern British History at the University of Liverpool, specialising in urban and cultural history post 1945. She also has a particular interest in oral history and its use in community-based research projects, as well as the teaching of its methods. She is currently co-investigator on the Wellcome Trust funded project 'Melting Metropolis', exploring how we can use oral history in the study of the histories of urban heat.
Dr Paul Booth

Paul Booth is a retired senior lecturer in Medieval History of the University of Liverpool. His principal research interest has been in thirteenth- and fourteenth-century Cheshire, and he has published widely in that area. A graduate of the University of Sheffield, for the first half of his career at Liverpool he taught Local History to adult classes from Grange over Sands in the north to Malpas in the south of the region. Several of these groups set up societies that have produced published work. A 'Latin for Local History' course for adults that was taught with the late John Harrop in Liverpool resulted ultimately in the foundation of the Ranulf Higden Society in 1992 (https://ranulfhigdensoc.org) which has published several editions of medieval texts. In addition, open-access Diploma in Local History courses were established in both Liverpool and Lancaster universities.
The second half of his career he devoted to teaching Medieval History to undergraduates and to training archivists in medieval palaeography and diplomatic on the History department's Master of Archives and Records Management course. From 2011 to 2017 he was co-director with Dr Malcolm Vale of the Arts and Humanities Research Council's Gascon Rolls project, that has published electronically all the records of the English government in south-western France from 1317 to 1467 (https://www.gasconrolls.org) As this project continued into his retirement, his involvement was made possible by the granting of honorary senior research fellowships by both Liverpool and Keele universities.
He has served as president and chairman of the Lancashire Local History Federation, president and general editor of the Chetham Society, chairman of the Cheshire Community Council Local History Committee, and is currently president of the Chester Archaeological Society, the Burton and Neston History Society and the St Helens Historical Society.

Dr Dorothy Clayton – Council Secretary

Dorothy Clayton studied history at Liverpool University and librarianship at University College London. Her doctoral dissertation was subsequently published by the Chetham Society (The Administration of the County Palatine of Chester, 1442-85). As well as the Chetham Society and the Record Society, where she has been Council Secretary since 1987, she is involved with several regional societies, charities and educational establishments.
Dorothy has been employed in libraries in Liverpool, Dundee and Manchester. She was Head of Scholarly Publications at Manchester University Library, and Editor of the Bulletin of the John Rylands Library for 24 years. She maintains an active involvement with libraries as a Trustee of The Portico Library, Manchester, and chair of the Library's Book Committee. She is Awards Officer of the Library and Information History Group of CILIP. She is a longstanding school governor for a large inner-city Manchester primary school; and she is an administrative volunteer for St John Ambulance in Greater Manchester. In recent years, she has become interested in institutional history, particularly of libraries, schools and universities. She is an Hon. Research Fellow in the History Department, University of Manchester.

Dr Peter Cotgreave - Webmaster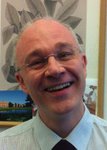 Peter Cotgreave was originally a scientist, working as a Lecturer in Zoology at the University of Oxford and a Conservation Biologist at London Zoo. He moved into scientific administration and is now the Chief Executive of the Microbiology Society. His family has lived in Cheshire since the twelfth century and he has published various articles about them, and a book Heroes and Villains of Chester and Beyond. Cotgreaves are recorded in a high proportion of the documents published by the Record Society.
Dr Alan Crosby - General Editor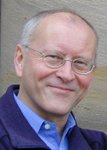 Alan Crosby is one of Britain's leading local historians, and since 2001 has been editor of The Local Historian. He has published extensively on many aspects of the history of North West England, and his 1991 Record Society volume, Benjamin Shaw's Family Records, has become a standard text in the field of 19th century working class autobiography.
Diana Dunn - Membership Secretary

Diana Dunn is Senior Lecturer in History at the University of Chester. She has a particular interest in the Wars of the Roses and the role of women in late medieval England especially queens. She has studied the contribution made by the nobility and gentry of the north-west in the Wars of the Roses. Her research interests are mainly in social and cultural history combining the use of sources such as wills and personal correspondence with visual evidence from church buildings, tombs and brasses.
Dr Martin Heale - President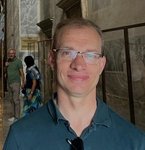 Martin Heale is Professor of Late Medieval and Reformation History at the University of Liverpool, and President of the society. He studied History at the University of Exeter and was awarded his PhD from the University of Cambridge in 2001. He has been a council member since 2004, serving as Hon. General Editor from 2012 to 2017 and President since 2018. His research interests centre on the late medieval church and the English Reformation, and his publications include The Dependent Priories of Medieval English Monasteries (Boydell, 2004), Monasticism in Late Medieval England c.1300-1535 (Manchester University Press, 2009) and The Abbots and Priors of Late Medieval and Reformation England (OUP, 2016).
Alex Miller
Alex Miller is the Archives & Resources Manager at Lancashire Archives & Local History. Alex joined Lancashire County Council in April 2022, after nearly fifteen years as the Archives Manager at Archives: Wigan & Leigh, where he led the National Lottery Heritage Fund supported redevelopment of Wigan's archives and the creation of the Borough's new state-of-the-art archives and exhibition facilities at Leigh Town Hall.

Jonathan Pepler, M.A., D.A.A. - Treasurer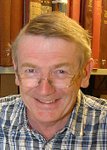 Jonathan Pepler has been a Council member from 1995, President 2003-2012. A history graduate of Trinity College, Cambridge, Jonathan has pursued a career in archives mainly in local authorities (Norfolk, Pembrokeshire and Cheshire) apart from a brief interlude in the NHS with Tower Hamlets Health Authority, and was latterly Cheshire County Archivist 1997-2012. He has also held various offices in national and local archival and historical organisations including Chair of the National Council on Archives, and membership of the Railway Heritage Committee and the Archbishop of Canterbury's Advisory Panel on Libraries and Archives. He has published a number of articles in local historical journals and has a particular interest in maps and cartography.
Dr Fiona Pogson
Fiona Pogson studied History at the University of Liverpool and is currently principal lecturer and subject lead at Liverpool Hope University. Her doctoral thesis focused on the political associations of Thomas Wentworth, earl of Strafford, and she has published articles in History, Historical Research and Northern History on this subject. She served as Hon. Treasurer of the Society from 2000 to 2017, and Hon. General Editor from 2018 to 2023.
Stephen Roberts - Publicity Officer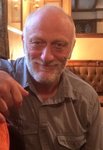 Stephen Roberts was born and grew up in Wirral, Cheshire and studied History and History in Education at the Universities of York, Aberystwyth and London. He was awarded a PhD by Manchester Metropolitan University in 2020, for his thesis entitled "The Great War and the People of Wirral c. 1910-1925". Stephen has been interested in local history since childhood and is the author of Hoylake and Meols Past (1992) and A History of Wirral (2002), both published by Phillimore. He has also written numerous academic and popular articles about local, regional and military history and hosts a website called "An Imperishable Record", which publishes the biographies of everybody whose names are inscribed on the Hoylake and West Kirby War Memorial at Grange Hill in Wirral. Following a thirty year teaching career which took him to North Wales, Essex, Lancashire and Cumbria, Stephen has recently returned to his ancestral homeland of Wirral and become involved in a variety of local history projects.
Dr Daniel Szechi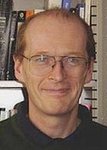 Daniel Szechi is a graduate of the University of Sheffield and St Antony's College, Oxford, and after eighteen years as a Professor at Auburn University in Alabama, was appointed Professor of Early Modern History at the University of Manchester in 2006. He is a Fellow of the Royal Society of Edinburgh and the Royal Historical Society. His books include: The Dangerous Trade. Spies, Spymasters and the Making of Europe (Dundee University Press, Dundee, 2010); 1715. The Great Jacobite Rebellion (Yale University Press, London 2006) and The Jacobites. Britain and Europe, 1688-1788 (Manchester University Press, Manchester, 1994).
Professor Tim Thornton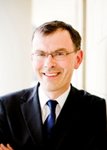 Tim studied at New College, Oxford. In 1997 he was awarded the Royal Historical Society's David Berry Prize for his work on the Isle of Man; in 1999 he was proxime accessit for the Society's Alexander Prize for an essay on the palatinate of Durham. He was the first scholar based in a new University to win one of the Society's prizes.
Appointed Head of the Department of History, English, Languages and Media at the University of Huddersfield in 2003, Tim was on secondment as Head of University Centre Barnsley during 2005-6 and became Dean of the School of Music, Humanities and Media in October 2006. He was appointed Pro Vice-chancellor (Teaching and Learning) in October 2008 and then became Deputy Vice-Chancellor in September 2015.
Tim works on the late medieval and early modern political and social history of the British Isles, spanning the period c. 1400-1650. He specialises in the non-English territories of the crown. His early work on Cheshire explored the palatinate's history during the period between Richard II's reign and the early seventeenth century. More recently, he has published on Wales, the Isle of Man, Durham, the Channel Islands, and the north of England, and on the ways medieval history, especially the history of the 'Wars of the Roses', was written and re-written in the late medieval and early modern periods.
Council's report for 2021 is available here.
Council's report for 2020 is available here.
Council's report for 2019 is available here.
Council's report for 2018 is available here.
Council's report for 2017 is available here.

Council's report for 2016 is available here.
Council's report for 2015 is available here.
Council's report for 2014 is available here.

Council's Report for 2013 is available here.
Council's Report for 2012 is available here.
Council's Report for 2011 is available here.