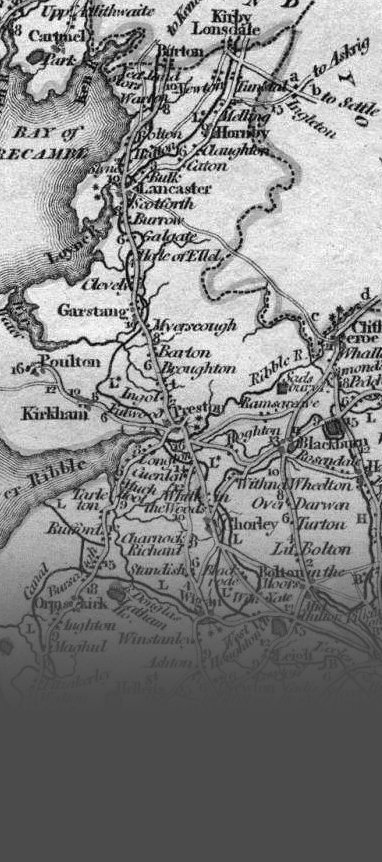 Launch of Volume 152
13th March 2017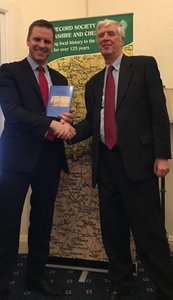 Members and friends of the Record Society met last month in Liverpool to launch volume 152, The Letters of William Blundell the Cavalier, edited by Geoff Baker with Nick Martin-Smith. Dr Baker holds a visiting fellowship at Liverpool Hope University where he began his historical studies; the University was delighted to welcome him back to celebrate the publication of his volume.
Mr Mark Blundell, representing the Blundell family, opened proceedings with some fascinating observations about the remarkable life of his seventeenth-century predecessor who managed to travel widely at home and abroad while living under the supposed restraints of the penal laws. Dr Baker responded by explaining how his interest in the career of William Blundell developed following a thought-provoking lecture on the 'Popish Plot' during his undergraduate studies and the advice he later received to focus his doctoral work on the later seventeenth-century Catholic community. Dr Baker also drew attention to the large body of William Blundell's correspondence and other papers still awaiting a modern critical edition.
The Record Society's President, Dr Colin Phillips, drew attention to the connections between volume 152 and the Society's other titles focusing on Lancashire and recusant history, and the importance of early modern work in our back catalogue. He thanked the previous speakers, emphasising the importance to record societies of interesting historical evidence and willing volume editors. Before formally launching the volume, Dr Phillips also thanked the Record Society's general editor, Dr Martin Heale, for his work in overseeing recent publications.
Those present were invited to visit the university's Special Collections to see some of the books on deposit from the Archdiocese of Liverpool's Gradwell Collection and the Diocese of Lancaster's recently-deposited Talbot Collection. Thanks are due to Liverpool Hope University for the refreshments and warm welcome and to Karen Backhouse for inviting us to visit the Special Collections.
The photograph shows Mr Mark Blundell (right) of Crosby Hall congratulating the volume editor, Dr Geoff Baker.