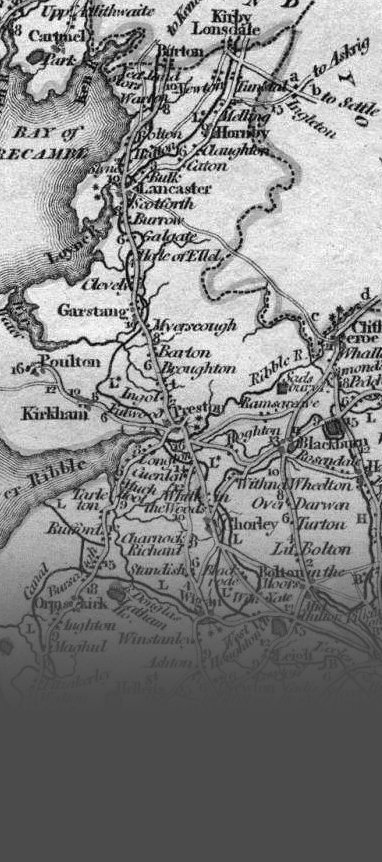 Brian Quintrell - a Tribute
24th May 2021
It is with great sadness that the Record Society reports the death in February this year of Dr Brian Quintrell.
Brian Quintrell served as the Society's Honorary Treasurer for over thirty years, stepping down in 2000, and he remained a member of Council until recently. His doctoral studies at the University of Manchester were conducted at a time when close attention was being paid to local and regional history, in particular the nature of the relationship between the localities and the central administration. Appointed to the University of Liverpool in 1965, Brian was presented with an opportunity to contribute to the promotion of the region's history as the Record Society was at that time in need of reinvigoration. Invited to serve as Treasurer, Brian's diligent work resulted in the renewed flow of subscription income, enabling the production of larger volumes, accompanied by scholarly introductions.
Brian's contribution to the work of the Society also included the publication of the Proceedings of the Lancashire Justices of the Peace at the Sheriff's Table, 1578-1694 (1981) which drew attention to the unique nature of the meetings of the county's JPs in Lancaster. He also contributed scholarly articles to the Transactions of the Historic Society of Lancashire and Cheshire on Lancashire's relations with the Privy Council under Elizabeth I and the Early Stuart monarchs, and the career of John Bridgeman, Bishop of Chester. Brian's research also investigated other aspects of early modern English government and resulted in important articles on Charles I's Book of Orders and the king's handling of the navy, and an edition of the Essex Deputy Lieutenant William Maynard's papers. He brought his knowledge of the reign of Charles I to a wider audience through his Longman seminar study Charles I, 1625-1640.
Brian taught early modern history to over thirty cohorts of students at the University of Liverpool, focusing on the early seventeenth century for his final-year special subject. He talked to his students with the same shrewd insight and clear contextualisation when discussing the politics of the Stuart era or the ups and downs of his beloved Charlton Athletic FC. Brian's research students benefited from his extensive knowledge of the sources, his conscientious supervision, and his expectation of high standards of accuracy and thoroughness, exemplified in his own work. This was conveyed with his unfailing good humour and neat typing – essential, as his handwriting proved challenging even to an experienced reader of seventeenth-century manuscripts. He generously continued supporting his students after they had completed their theses, guiding them in their published work, and advising those of us who went on to teach.
Brian Quintrell commanded the highest respect of all who knew him, and the Record Society expressed its gratitude to him by appointing him an Honorary Vice-President in 2018.