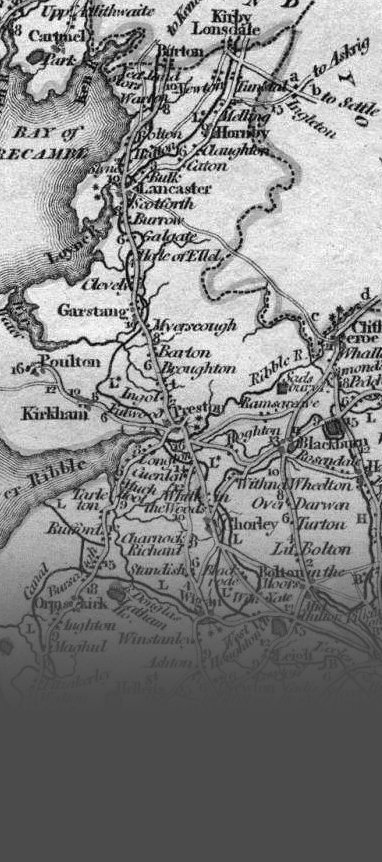 **BOOK LAUNCH FOR THREE RECORD SOCIETY VOLUMES**
17th April 2015
THE SHIRE HALL, LANCASTER CASTLE,
CASTLE HILL, LANCASTER, LA1 1YS
31 July 2015, at 6-30pm
Margaret E. Lynch. who has edited volumes 148, 149, and 150 of the Society's publications, invites all members of the Record Society of Lancashire and Cheshire (RSLC) to a book launch of the 3 volume edition of Crown Pleas of the Lancashire Eyre, 1292, translated and transcribed with members of our Society and the Ranulf Higden Society. RSLC published the first volume of the trilogy as its volume 148, in December 2104. Volumes 2 and 3 of the trilogy will be RSLC vols 149 and 150, due out in the summer this year.
Speakers expected are:
Professor Paul Brand (University of Oxford)
Dr Alan Crosby
Dr Simon Harris (Chairman of The Ranulf Higden Society)
(all introduced by Dr Colin Phillips, President, RSLC).
Attendance is free, but for security reasons you must book in advance and only those who have booked will be admitted.
To book a place email to: margaretlynch@btinternet.com
Bookings will be taken on a first-come-first-served basis because numbers are limited. Bookings will be acknowledged, and rejections because of the numbers limit notified.
This is a major publication, and your support at Lancaster will be much appreciated. The Eyre was held in Lancaster Castle, an appropriate place, therefore, to launch this edition.
The RSLC membership secretary is Jim Sutton: jimsutton37@hotmail.co.uk